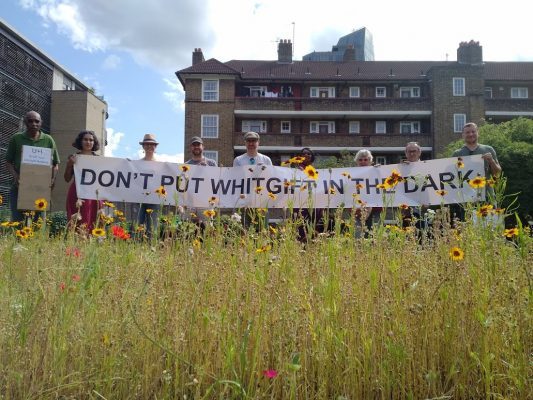 We had a great supporters meeting on Tuesday 10th September with neighbours coming together from all parts of our neighbourhood – from Newport St, Lambeth Walk, Black Prince Road, Vauxhall Walk, Albert Embankment and the Whitgift Estate.
It was a chance to run through the journey our campaign has been on and to work out what next, given we expect the application to head to Planning Committee in November.  The dates to reserve are 5th November and 26th November.
We drew up a number of actions to raise awareness in the community and get our case across to Lambeth Council. This will include hand-in of the petition on Wednesday 16th October, 6.30pm at Brixton Town Hall.  Make sure you have this in the diary to attend.
We are winning!