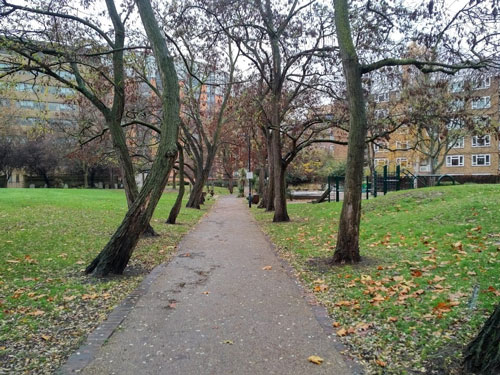 Old Paradise Gardens lies at the centre of Lambeth Village. Steeped in history, it is also an oasis of green for the community.  This is a calm space with substantial mature trees, historical artefacts, fountains and a well-loved children's play area. The gardens are especially visited by local people taking the air, walking the dog and getting the children out to play. During the week, especially in the summer, it is a favourite picnic spot for local office workers from Albert Embankment, South Bank House (now China Works) and Newport Street KIBA. Tourists also come here with their walking guides and in tours to visit the setting of historic Lambeth Palace.
The connection with Lambeth Palace lies in the very origins of the land. Old Paradise Gardens was a gift from the Palace to the people of Lambeth Village.  It was consecrated in 1705 by Archbishop Tenison as a burial ground for St Mary's Church, now the Garden Museum building. The grounds were extended in 1816 but, by 1853, it was full again and fell into disuse.  In 1884 it was reopened as a public garden with the gravestones moved to the boundary walls. An area of the site, which we now call the walled garden, is the original site of a watch house erected for the drunk and disorderly and commemorated in a stone, dated 1825.
The last refurbishment of Old Paradise Gardens was completed in 2013 and was opened by our local MP and supporter Kate Hoey.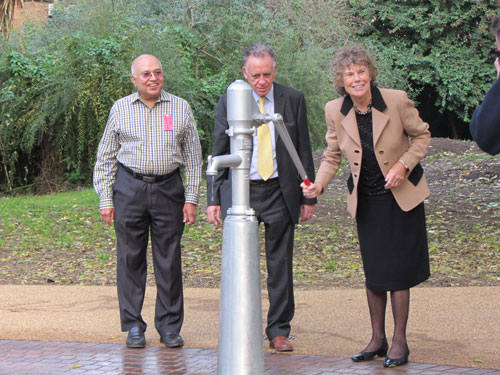 It included the installation of these magnificent main entrance gates on the corner of Old Paradise Street itself.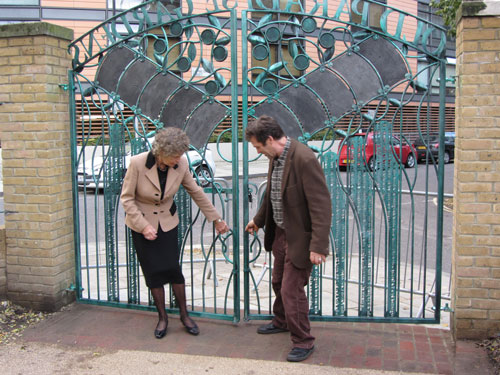 Future plans for another upgrade of our well-loved park are in the making with the inclusion of Old Paradise Gardens in the proposals for the Garden Museum-led initiative called 'Lambeth Green'.  This will see the link between St Mary's Gardens and Old Paradise Gardens strengthened as the two are replanned and refurbished in one overarching vision.
To improve the park's viability the Lambeth Green proposals include establishing a cut-flowers business which would provide revenue for maintenance, as well as resource to shut the park at night and bring more beauty to this oasis.